Write for us: Guest Blogging Opportunity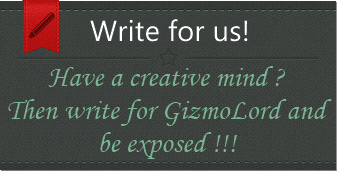 GizmoLord is one of the top Indian blog on Technology. Upon guest bloggers request we have recently started to accept guest post submission. Guest Blogging will help other bloggers to showcase themselves infront of GizmoLord audience.
We offer paid and free guest post submission. The Paid post will have greater benefits and privileges than the free post submission. Get in discussion with us to know more on what we offer at Free guest post and Paid guest post.