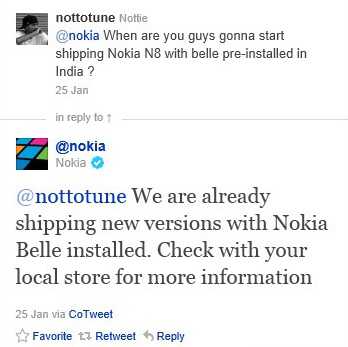 Nokia have now confirmed via their official Twitter feed that the major updates to their software have already begun rolling out to a number of devices currently running Symbian Anna, bumping them up to Symbian Belle.

Devices including the N8, E7, C7, E6, X7, C6-01 and 500 will all now ship with Symbian Belle pre-installed.

Nokia have confirmed that devices will be available in a number of markets including Turkey and India, but they recommend that you check with your local retailer to see whether or not you'll be able to pick up a device running Belle.