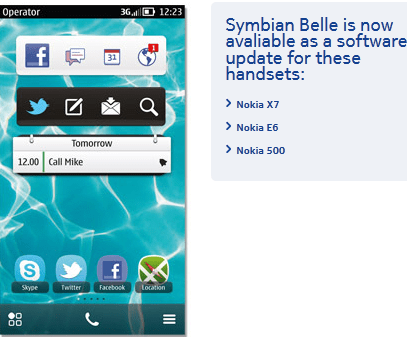 Nokia is always one step prior to their promise. As we already updated you with the Nokia 500 Belle Update delay details, the Nokia Belle Update was expected to arrive on 15th of February 2012. But Nokia put smiles to lots of Nokia 500 users by rolling out the Nokia Belle Updates one day prior to their promised date.
We first observed this update on Navifirm Tool which covers the Nokia Firmwares for every phone models.
The Official Roll out of Nokia Belle for Nokia 500 just started to begin. Currently its available for regions such as Crotia, Poland and Switzerland. It will be sooner available for all regions as the uploading work of Nokia Belle for various regions are going on currently. By today or tomorrow, Nokia Belle update for Nokia 500 will be made available to majority of the regions.
Do let us know about this update who already grabbed this update on their Nokia 500 device in comments below.