Since 1987, we have known Kingston as one of the leading memory modules manufacturing brand. Kingston has been a face brand for memory modules likes RAM, Pen Drives, Memory cards and solid state drives (SSD) recently.  The much focused segment of their memory modules are RAM which they have been targeting towards different genre of requirements, namely Value select RAM, server grade memory and enthusiast oriented performance RAM.
Kingston Hyper X Genesis RAM

Today we will review this enthusiast-oriented performance RAM – Kingston Hyper X Genesis RAM which is aimed for high performance enthusiast use. We have this Kingston Hyper X Genesis Blue series RAM 2400MHz 8GB Kit (4 x 2GB RAM modules) with us for review and we will be detailing this unit here for our readers. Let's head towards each and every aspect of this unit as per our very known technique of covering details in segments like design, packaging, quality, its worthiness, pricing factor and more with our concluding verdict on the same.
Packaging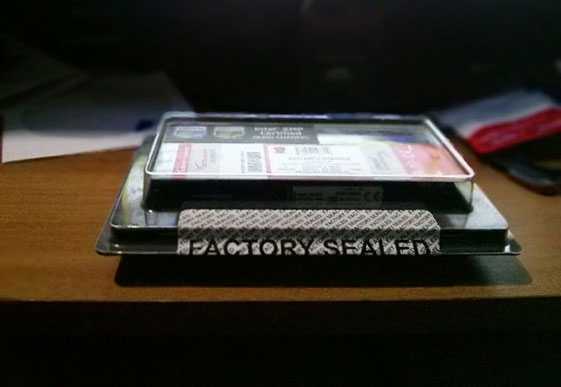 The Kingston Hyper X Genesis RAM is packed with a see through transparent hard plastic on top and black plastic as base. The top portion is filled with Kingston stickers which mentions the part number, speed, CAS settings, Intel architecture support, Intel XMP certification and bar codes. The box is sealed with stickers on both sides with label "Factory Sealed" in bold. Inside the package, we will see 4 RAM modules in track along with a manual which describes the warranty limitations and procedure to install the modules in 24 languages. We are impressed with the packaging technique and quality of the package which ensures the safety of the product.
Design
The Kingston Hyper X Genesis RAM we have it today with us is a Quad channel Intel XMP Certified module with blue heat spreaders and Kingston's very own Hyper X design technique giving a metal finish to the memory module which looks and feels very premium. The Kingston Hyper X Genesis RAM is designed lower in height giving enough space for installing third party CPU coolers and other enhancements.
Lets check out the manufacturer's key specification for Kingston Hyper X Genesis C11 RAM 8GB Kit:
DDR3 240-pin UDIMM
Intel XMP Certified Quad channel
2GB density per module
1.65 Volts
Blue heat spreaders
Designed for Intel X79 platform
PC3-19200 (2400 MHz)
11-13-13-30 Timings
Unbuffered
Non ECC (Error Correcting Code)
Lifetime Warranty
Quality
The Quality of Kingston Hyper X Genesis RAM is undoubtedly the best we are aware of in the memory module segment. The Kingston Hyper X Genesis RAM is built on a green PCB covering with blue heatsink spreader of standard RAM height on both the sides. These heatsinks are perforated on top portion of both sides of the module giving enough room for cooling.
Performance
The Kingston Hyper X Genesis RAM is designed as per Intel's new architecture which limited voltage to 1.6v. The Kingston Hyper X Genesis RAM is thus focusing on efficiency in power usage. With introduction of Intel certified XMP programmed into the module, it is very simple to hit the 2400MHz speed by just entering into BIOS mode and selecting the XMP profile we want. Each module contains 2GB of memory totaling 8GB in the Kit which will run at 2400MHz each using 11-13-13-30 T1 timings.
Corsair XMS3 4GB C11 dual channel 1600MHz vs Kingston Hyper X Genesis RAM 2GB C11 Quad channel 2400MHz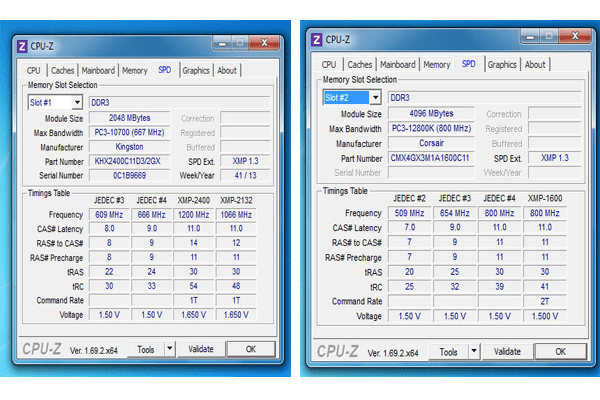 Pricing
The Kingston Hyper X Genesis RAM 8GB Kit (4x2GB module) 2400MHz is priced at $350 which is fair for what it offers with a lifetime warranty support. Although, at this pricing point to be specific we have other competitors giving out more value to the RAM with a 2600MHz speed with at par features and warranty support. You can grab this Kingston Hyper X Genesis RAM 8GB kit from various online retailers such as Amazon.com, Amazon.in, Flipkart and more.
Verdict
The Kingston Hyper X Genesis RAM 8GB Kit is definitely a power packed piece of technology a gamer or an enthusiast user would prefer anytime to go with considering the performance factor, build quality and the ease of overclocking the chip with pre-specified values and settings optimized by the manufacturer. We wouldn't think second when we consider a power packed chip for our gaming rig for the dedicated high performance it offers.
You can check out the official video for The Kingston Hyper X Genesis RAM 8GB Kit below: