One of the biggest risks you will face as an investor is the risks that your broker is unethical. This includes whether your broker will meet the require standards and keep your money safe. If your broker is not regulated by an authority that should send up a red flat. You want to make sure that your broker conforms to the regulatory standard within every region they are operating. Brokers that are not regulated and don't have to conform to an established standard can conduct unethical behavior that might even be illegal. Additionally, if the broker you are using is not under the umbrella of a regulatory authority you will have a very difficult time taking legal action against them.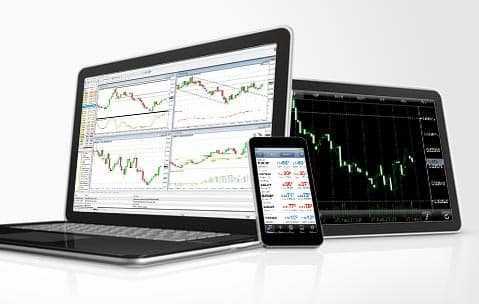 Before you hand over your hard-earned capital to a broker make sure you perform some due diligence. This would include searching for any infractions that you can find on the internet. Additionally, you should determine who the broker is regulated by as well as, see if they adhere to specific guidelines such as MiFID and GDPR.
What is MiFID II?
MiFID II is a regulation put in place in the EU to help regulate the OTC markets. The directive is geared to protect investors by ensuring that consumers have a clear understanding of the financial products. Brokers need to make sure that clients and future clients understand the risks they will take when they trade products that are offered. When a broker asks you about your trading experience, they are attempting to determine your financial knowledge and your ability to understand the risks associated to trading. Brokers are required to comply with specific procedures which include knowing your customer. MiFID II also ushered in an anti-money laundering procedure.
Another focus for brokers is the leverage that is used when trading. Certain over the counter products such as CFDs provide leverage via a margin account. High levels of margin can significantly enhance your gains but can also increase your risk of a large loss. The MiFID II rules limit the leverage on major currency pairs to 30:1 and non-major currency pairs to 20:1.
In the UK, regulation is taken very seriously. To conduct financial services activities in the UK, a broker needs to be authorized by the Financial Conduct Authority. This regulatory authority ensures consumer protection while guaranteeing the integrity of the financial markets.
Data Protection
In addition to the safekeeping of your money, you want to also make sure that your broker protects your data. Your personal and financial data are disclosed to your broker when you open your account and make a deposit. This personal data is covered under a legal framework called the General Data Protection Regulation (GDPR). The regulation applies regardless of where websites are based, it must be applied to all websites that attract European visitors.
The rules require that EU visitors get certain data disclosures. There also need to be procedure in place that generate a timely notification if a break occurs. Under they rule as website visitor needs to receive a data disclosure telling them specifically the information that is gathered.
Performing Due Diligence
Before you give your money to a broker, make sure they are regulated and adhere to the proper procedures under both MiFID II as well as GDPR.