Google just announced the new version of its Maps app for Android. The mapping and navigation software got indoor maps and navigation, allowing you to find your way around airport, shopping mall or retail store or any place.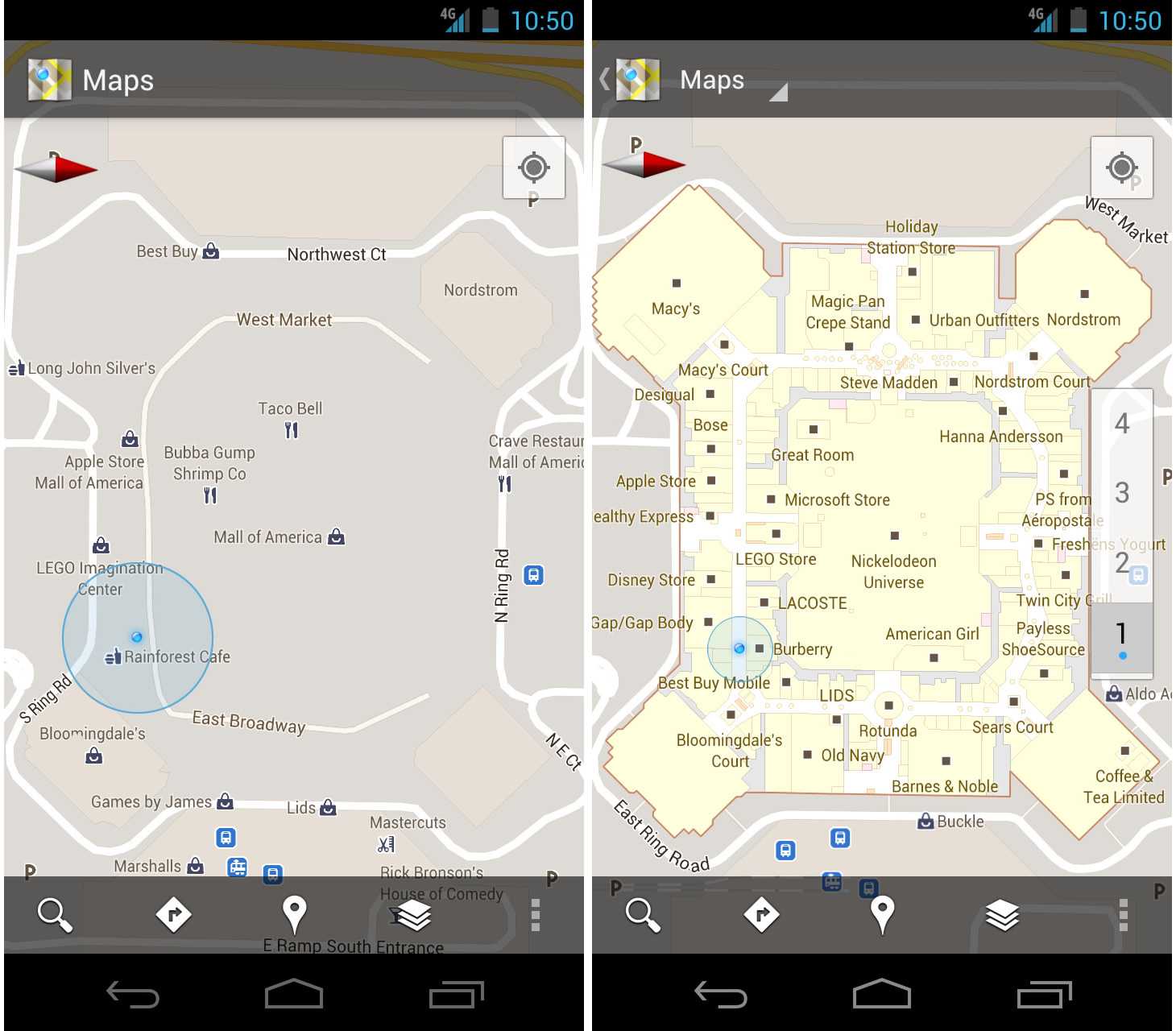 Google Maps 6.0 is said to be able to determine where you are, what floor you're on, and where to go indoors. According to the developers, the location algorithm is finely tuned, so it should work as well indoors as it does outdoors.

Right now there aren't too many places where you will be able to use the indoor maps. Here goes the full list of retailers, airports and transit stations in the U.S. and Japan:
Mall of America, IKEA, The Home Depot, select Macy's and Bloomingdale's, Daimaru, Taskashimaya and Mitsukoshi locations and more.
Hartsfield-Jackson Atlanta International Airport (ATL), Chicago O'Hare (ORD), San Francisco International Airport (SFO) and Narita International (NRT), among others.
JR and Tokyu Corporation
[youtube]http://www.youtube.com/watch?v=P42INh3QATs&feature=player_embedded[/youtube]
[youtube]http://www.youtube.com/watch?v=Gy-DI_bWElg&feature=player_embedded[/youtube]
Here goes a quick demo of Google Maps 6.0 in action.
[youtube]http://www.youtube.com/watch?v=kT0KMsfD4d8&feature=player_embedded[/youtube]
You can download the latest version of the app right now from the Market on your phone/tablet or from Official Android Market
VIA