A professional and high quality logo represents your entire blog/website or business. You might have seen every businesses and websites have their unique logos which are their symbols of identity in other words the logos represent their brands.
Making a professional logo on our own was not an easy task before. But now a days there are some free and paid tools which are working like a charm for creating professional high quality logos for your websites in minutes.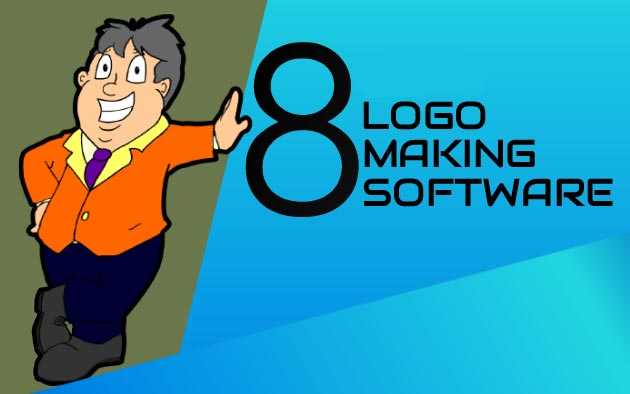 Now, making a professional logo became so easy with these logo making software with their easy drag and drop interfaces. Check out the eight best logo making software, that will help you to create high quality, beautiful and professional looking logos for your websites and businesses in no time.
8 Best Logo Making Software
Online Logo Maker
A lightweight, functional and clean interface.
More than a 1 000 symbols of various categories to choose from.
The right tools to rotate, resize and transform your logo.
Logo ready fonts selected by professional designers.
More than a 100 000 logos developed by users worldwide!
Visit Online Logo Maker and start designing for free.
AAA Logo
Create high resolution website graphics, logos, buttons and banners.
50+ free templates (Technology, Finance, General Business, Education templates etc.) ready to use.
Logo creation is too simple, choose a template design. Then edit elements of the logo in that template to create a beautiful logo in minutes.
You can also make logo with out using the templates by using the various logo elements in this software package and your creativity.
You can export the logo in various formats like PNG, JPG, JPEG etc.
Logosmartz Logo Maker
Very useful for people who don't have any experience in logo creation.
Comes with lots of examples logos of different categories.
A collection clip arts are avaliable, by using them you can design a great logo.
The interface of this software works in a layered manner, so you can always go back and edit your logo in any layer when it needed.
The only problem with this software package is, it is made of flash and professionlas will find some tool missing in it.
Logo Design Pro Vector Edition
This is one of the finest logo design software having 2000 pre-built logo template.
Its vector design tool allows you to scale the logo to any size with out loosing its quality like, clarity, sharpness.
The package includes 2000+ templates and 6000+ logo objects too.
It also contains – slogans and taglines, shape drawing tool, advanced color control, professional fonts.
You can find video tutorials about logo creation with this software.
Export your created logo in many formats -JPEG, PNG, SVG, BMP etc.
EximiousSoft Logo Designer
This helps in creating any shape graphic by using vector drawing tools.
The package includes 200+ logo templates and 2000+ symbols and other pre-desgined gradiant styles.
You can apply various effects like 3D effects, shadows, reflection, glow etc. to your logo texts and objects.
Export your logo in various formats: JPEG, GIF, PNG, TIFF, PSD, ICO, BMP, PCX and more.
Free Logo Maker
This is an online logo creator tool which provides both free and paid logo creation services.
This is an easy to use online tool, choose an icon, use desginer tools to edit and customize your logo and then get your logo.
Download logos for free to use on your websites or purchase high quality logo to place them on your business cards and all.
Choose an icon from a libray of 10,000+ icons, add text to it, change its height and width, apply your favorite fonts and colors to it.
Create Logo: logomaker
The Logo Creator
This is an easy to use logo designer software and best for beginners.
Choose a logo templates from a collection of 80+ pre-built templates to make a professional looking logo.
This package also includes 15+ logo objects to provide attactive and proffesional look to your logo.
Export your logo in formats like – GIF, JPEG, PNG etc.
The disadvantage of this logo creating tool is time consuming download and installation.
LogoYes
This is an online software for making high quality logos.
You can access over 20,000 professional desgin to create and personalize your logo.
The online software has a very easy DIY interface. First choose an icon, customize it using easy online tools.
Then preview the logo and get the logo at $0.99
The disadvantage of this service is this is a paid service, you can't even have a demo version. But with a little price you can get a great professional looking logo.
Create Logo: logoyes
I found the above online and offline logo making tools are very useful so far. You can create logos, photo quotes, banners for your business and for your other projects. The drag and drop interfaces of these tools makes logo making very easy. But, still If you need any help in how to use any of these logo making tools above, then drop a comment, I'll be glad to help.